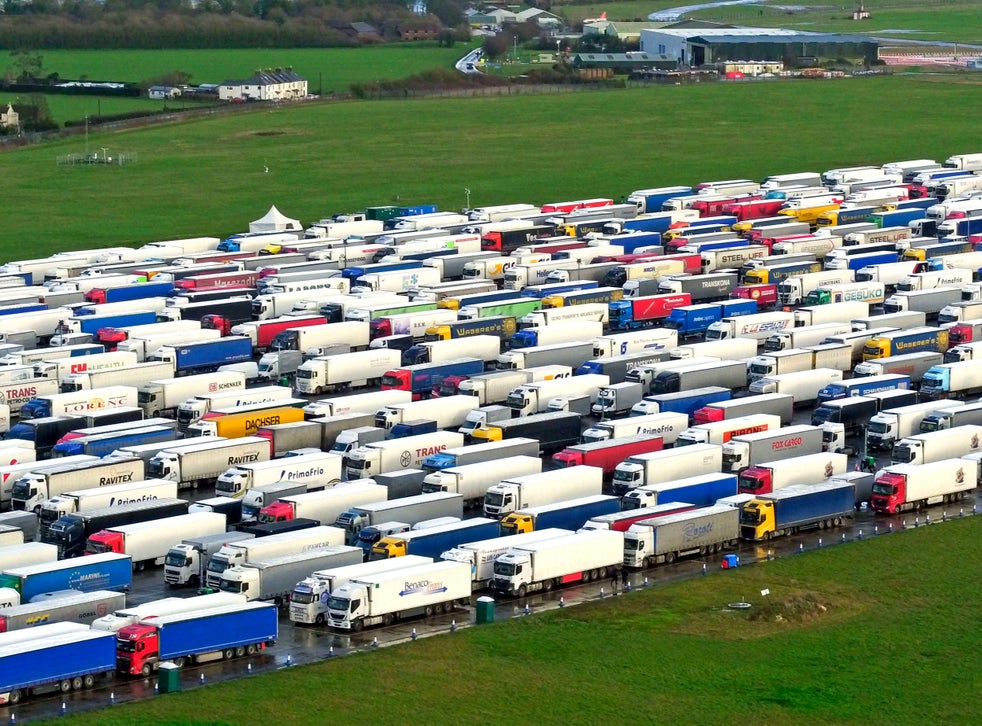 Torrential rain throughout Wednesday has led to flooding in some parts of England and Wales, causing disruption to travel on roads and railways this Christmas Eve.
Part of the M50 in Herefordshire was forced to close last night due to severe flooding, as well as parts of the M4 and M48. Train services were also cancelled in a number of areas as flooding blocked rail lines.
Meanwhile in Kent, lorry drivers who have been stuck in the UK while waiting to travel to France due to sudden border restrictions have slowly begun to cross the Channel. Thousands still are waiting to be tested for coronavirus, as only hauliers with a negative Covid test will be allowed to cross into France.