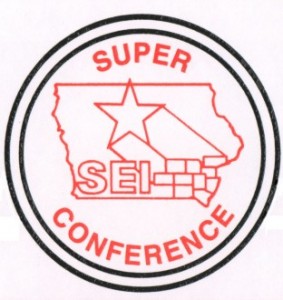 The Hillcrest Academy boys basketball team puts their five game winning streak on the line tonight when they travel to Wapello to take on the Superconference North Division leading Indians. Hillcrest comes in with an overall record of 7-4, the Ravens are unbeaten since Christmas break including a 44-34 win against Mediapolis on the road Tuesday. Eli Ours led Hillcrest in the win with 20 points and topped the 1,000 point mark in his career during the contest. For the season, Ours leads the way for Hillcrest at 16 points per game, fourth in the Superconference North Division. He also has a team best five assists and three steals per contest. John Hughes leads Hillcrest on the glass with five boards a game.
Wapello is 9-1 on the season and a perfect 7-0 in the Superconference. The Indians hammered Columbus on Tuesday 65-18 behind Trent Murray's 21 points. For the season, Wapello is led by Maddox Griffin at 20 points per game, best in the Superconference North. He also leads the Indians with seven assists per game, fifth in class 1A and four steals per outing, ninth in 1A. Rhett Smith leads the Indians at seven rebounds per game. This week, Hillcrest head coach Dwight Gingerich talked about his team's winning streak and matching up with Wapello. "I like how our guys are responding. I think they want to do well. They are allowing me to coach them hard. We're improving. We have a great culture in the program right now. We're not a team that has five guys that score at a high level at all times, we've got guys that have stepped up when we have needed them and guys that are growing in their game. Maddox Griffin for Wapello is an outstanding point guard. He's scoring at a high level, shoots at a high percentage. He runs the team, he's got good size, he's explosive. He's a tough matchup. Murray is also an explosive player for them. Thomas and Smith inside, Parson on the wing, that's a group altogether that is playing really well."
These two teams met earlier this season with Wapello taking a 53-42 win in Kalona with Griffin scoring 22 in the winning effort. Ours scored 17 for the Ravens in the loss. You can hear all of the action live tonight on AM 1380, FM 102.5 and KCIIradio.com, beginning with the Washington HyVee pregame show at 5:30 and tip off at 6p.m. from Wapello.