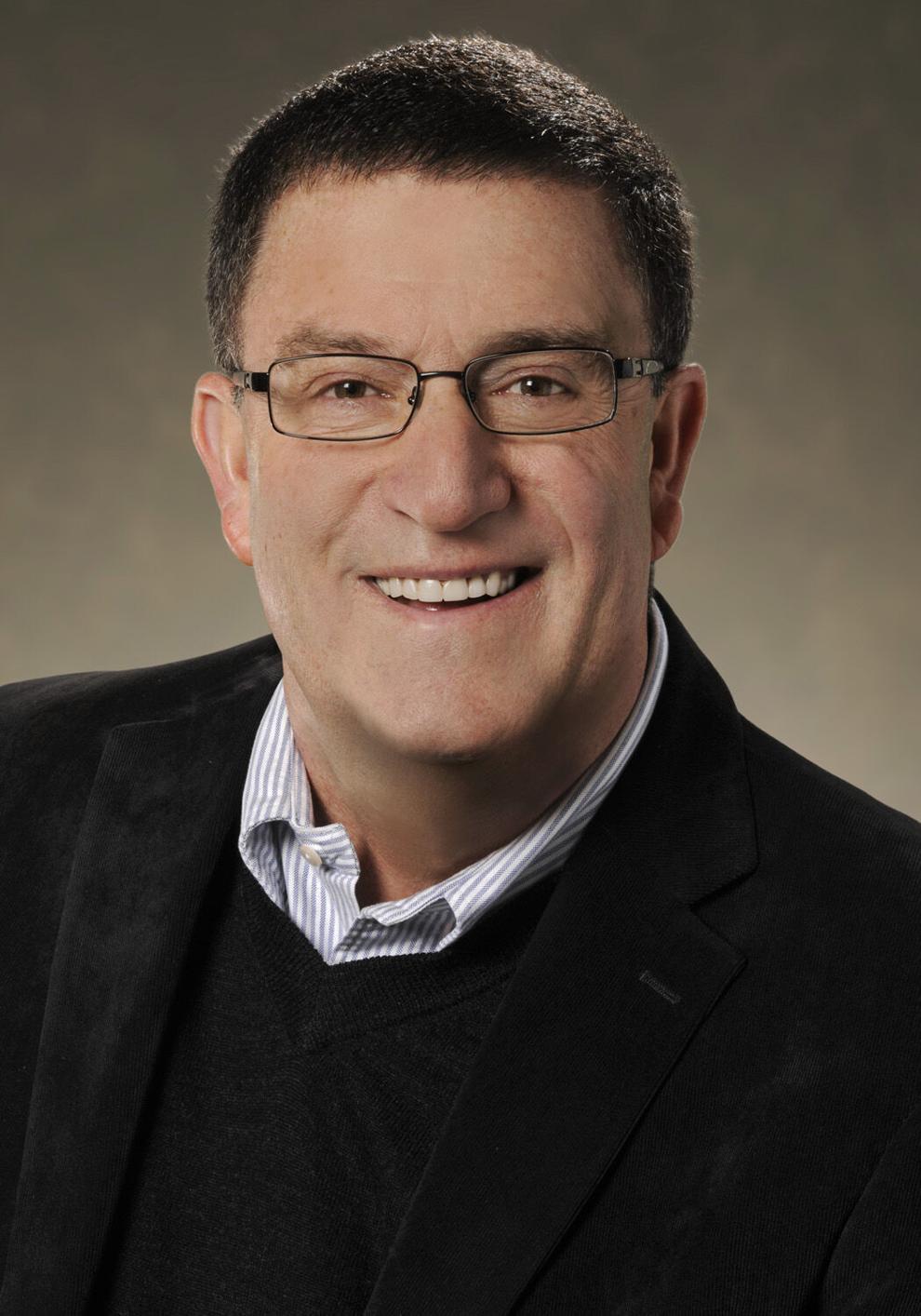 With apologies to John Steinbeck, perhaps we can call this column, "Travels with Eric. And Tracy."
In mid-December, my wife and I left the relative isolation of too many months and embarked on a cross-country road trip in a rented RV. Beyond stretching our elbows, the major purpose was to spend the holidays with our grown kids, both now living on the East Coast and whom we had not seen since a certain virus made itself known.
But there were detours and roundabout routes along the way. No travel guide would advise a course back from the Jersey coast to Colorado via Charleston, South Carolina; Valdosta, Georgia; and Oxford, Mississippi. When we arrived home exactly a month later, we had covered over 5,600 miles. Traveling in an RV allowed us to be almost entirely self-contained and, hence, quite COVID safe.
Herewith, a baker's dozen observations, some with a political angle, others not so much.
1. To see America, get off the interstate. In some places, including a good deal of the way across Kansas, that is difficult. But when reasonable, slow down. Take the old U.S. highways. Or secondary roads. Go through towns instead of skirting around them at full speed. Had we not done this, we would never have camped on the banks of the Mississippi River near Cape Girardeau. Or seen the hollers of eastern Kentucky. Or crossed the Edmund Pettus Bridge in Selma.
2. There is beauty to be found in unexpected places. This is a vast land. To simply fly to the beach or your favorite big city is to miss the rich green fields and hills and valleys and dense woods that are the pride of so many states. On that score, much of Arkansas is an undiscovered gem.
3. If given the chance, visit Cairo, a mostly deserted town at the southern tip of Illinois. By all rights, it should be a major metropolis at the junction of America's two largest rivers. But the history of Cairo is a sad and telling one, including plenty of racial strife. (Fun trivia fact: At their juncture, the Ohio River is bigger than the Mississippi.)
4. The urban-rural divide is real and pronounced. Outside of Philadelphia and Washington, D.C., we saw exactly one Biden-Harris sign while driving by hundreds of signs (far too many to count) conveying support for Trump. Some were the standard size; some were over-sized; a number were homemade. Weeks after the election, these were signals of not only affection but defiance. If "unity" is the cause, Democrats had better figure out how to speak to many of these fellow Americans.
5. West Virginia is as beautiful and fascinating (and troubled) a state as can be found. But a word of caution: If traveling there on remote backroads, don't run low on gas. We did while on a narrow, winding trail in the corner of the state near the Maryland border. The only diesel pump to be found was the old click-click kind from a pre-digital era. So I masked up and went inside to pay – the only time I was forced to do so.
6. We spent a bleak, rainy Sunday afternoon bundled up and walking around Washington, three days before all hell broke loose. Even then, the fencing and barricades, especially around Trump's White House in his waning days, only added to the gloom and the sense of something badly amiss. Preparations were underway for the Trump masses about to descend on the city. One D.C. police officer was posting signs on lampposts, warning against carrying firearms. Somehow, such printed advisories didn't quite do the trick.
7. To travel across rural America is to see churches. And more churches. And to understand the role religion plays in much of the country, especially in red America. Small mom-and-pop churches sit next to large mega-churches. We came upon several cowboy churches, a rather new form of worship. If only these were not COVID times and we had been able to go in instead of merely driving by.
8. A huge shoutout here to America's truckers. When we talk about the heroes of the last year, they are too often left out of the conversation. Yet to spend time on the road is to witness them in numbers, doing their job without fanfare and literally keeping the country moving. We spent a number of nights camped next to them in highway rest stops and Walmart parking lots. And felt honored to do so.
9. Such a road trip involves bearing witness to the glaring disparity of wealth. On one side are the verdant Kentucky house farms, the oil-fueled mansions of the Philbrook neighborhood of Tulsa, the charming colonial squares of Savannah. On the other are the repeated scenes of dreams lost, homes in utter disrepair or abandoned to the elements, children being raised in cringing poverty. Even in hurting areas of Appalachia and across the rural south, there is a very fine line separating those getting by and those distinctly not.
10. While mask-wearing seemed variable (de rigueur in some towns; the contrary in others), the impact of COVID is all too evident. Small, dated shopping malls are shut down almost everywhere. So it was no surprise to read that some hedge fund raptors are shorting such stocks. In many communities, the Dollar General appears to be the only thriving business.
11. Suffice to say that the Oklahoma prairie is not the place to be in a high-profile vehicle in a gale-force windstorm. One begins to understand why pioneer-era whites were willing to cede this as "Indian Territory." I was already looking to get off the road when a state trooper kindly but convincingly urged us to do so. We parked adjacent to the public library in the small town of Woodward, waiting out the storm while using the library's WiFi. In eventually departing, we left a thank-you note and some cash in the book deposit.
12. That was but one of countless instances of friendship and kindness we encountered on our journey, even while limiting direct interaction. From welcome waves to folks going out of their way to be of help, geniality and goodwill are still the default position, especially in scarcely populated parts where people are at a premium.
13. Who knew that barbecue rivalries were as intense as any football hostilities? In South Carolina, we sampled Low Country barbecue (of course, to-go orders only). It is a different taste, and I'll pass. In Memphis, they look down on Arkansas barbecue. In Arkansas, they disparage the Texas variety. In Kansas City, they consider themselves the top of this specialized heap. For my palate, the best I had was in Little Rock. Even if a friend from Tulsa referred to any barbecue there as "grizzle."
We started with Steinbeck and will close with Woody Guthrie. "This land is your land; this land is my land…"
Eric Sondermann is a Colorado-based independent political commentator. Reach him at EWS@EricSondermann.com; follow him at @EricSondermann. Read more of his columns here.