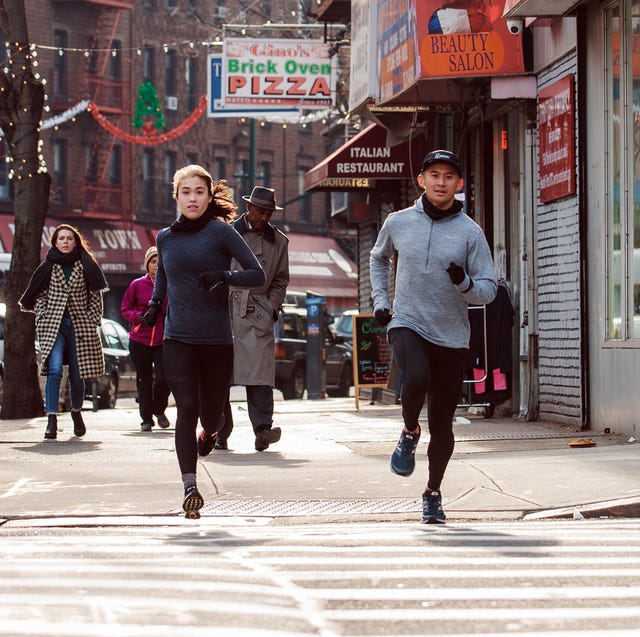 Parker Feierbach
The 2021 Winter #RWRunStreak is here, and this year we have partnered with TrainingPeaks and Tracksmith to get you through the miles! To participate, you just run every day—at least 1 mile—from Thanksgiving (November 25) to New Year's Day (January 1). That's all it takes.
We know winter can be the hardest time of the year to stay motivated—be it the weather, the early darkness, the end of marathon season, the travel, or the get-togethers—and that's why we created this fun running challenge so you don't hibernate during the holidays. So, for 38 days, stay with Runner's World each and every day of the Run Streak as we share an expert-backed tip to keep you motivated and pushing forward.
Shop Now: 2021 Limited-Edition Run Streak T-Shirts
---
Advertisement – Continue Reading Below
1
Day 1: Commit
"Committing to something is less about having time and more about setting priorities," says Nicole Detling, Ph.D., assistant professor at the University of Utah, and author of Don't Leave Your Mind Behind: The Mental Side of Performance. As your holiday schedule ramps up, add workouts to the calendar on your phone and consider them meetings you can't cancel.
This content is created and maintained by a third party, and imported onto this page to help users provide their email addresses. You may be able to find more information about this and similar content at piano.io
Advertisement – Continue Reading Below