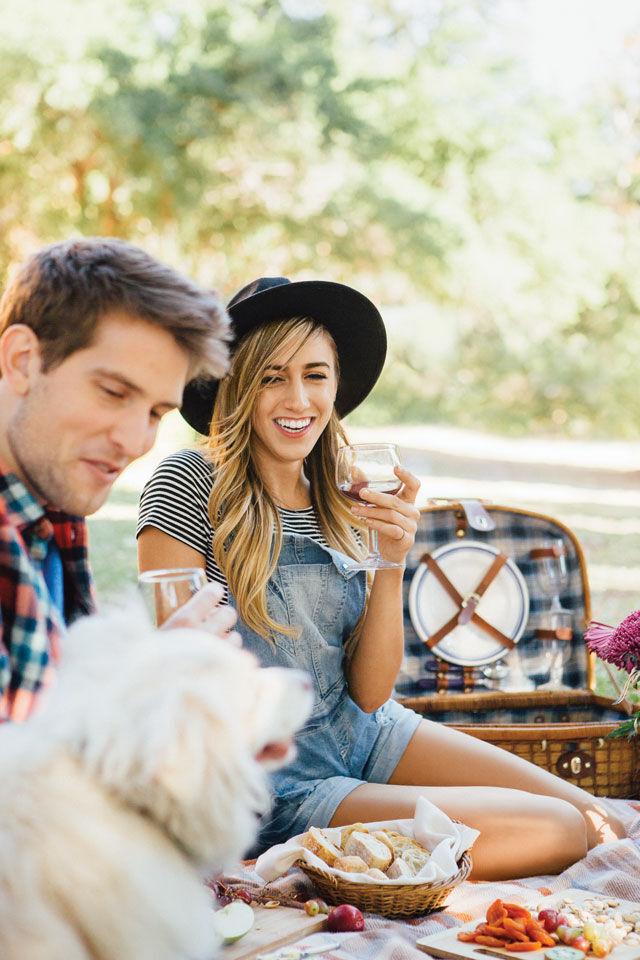 Given the year-round temperate weather, ample open space, and abundance of delicious take-out options, picnicking is something of a regional pastime in the East Bay. That being said, not all picnics are created equal. Do you want a lung-busting, peak-scaling challenge or a relaxed, beer-sipping day at the beach? A family-friendly bonding experience or a romantic, champagne-popping special occasion?
Tori Draeger, director of marketing at Draeger's 
Market, has some thoughts. Her family's Bay Area grocery chain doesn't just specialize in to-go friendly prepared foods (including a deli at Danville's Blackhawk Plaza location), but also offers the kind of gear that can elevate your outing from tedious to transcendent. And with two small kids and an outdoorsy family, she has weekly opportunities to fine-tune her picnic-prepping.
"We love to picnic," she says. "We're big on parks, going to the beach, and camping, so we really know our way around packing food for fun."
Here, Diablo puts together can't-miss ideas for four outdoor food adventures, complemented by Draeger's expert advice on how to get the most out of each. Enjoy!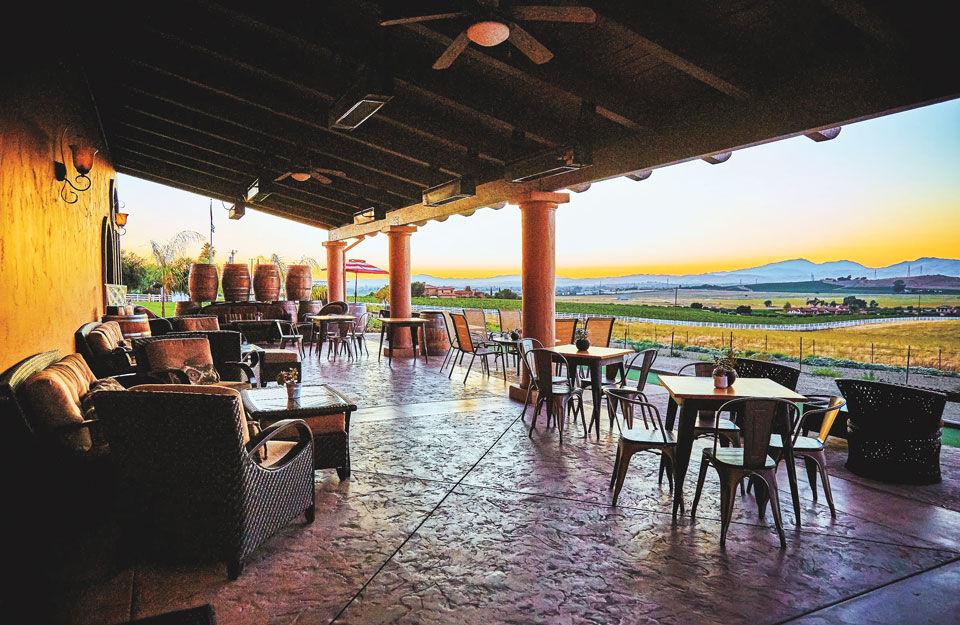 THE ROMANTIC DATE
TAKE IN SPECTACULAR SIGHTS AT LIVERMORE'S MCGRAIL VINEYARDS AND WINERY.
For a bit of luxury and relaxation, pay a visit to Livermore Valley, where you and your significant other can celebrate love in the heart of the wine country. Just minutes from city limits, surrounded by the region's rolling hills, is McGrail Vineyards and Winery—the perfect spot for a romantic picnic.
Plan ahead and reserve a 12-foot circle pod space on McGrail's sprawling front lawn, which boasts breathtaking views of Brushy Peak and Mount Diablo, and bring your own blanket and chairs. Or, set up your spread at one of the first-come, first-served tables under the arbor. Be sure to check the upcoming events, as live musical performances take place on the outdoor stage a few times a month.
If you're visiting on the weekend 
and you'd like to partake in a wine tasting before settling down to eat, make a separate booking on the patio, where you'll sample four premium wines. (Note: Lawn tastings are allowed during the week.) From there, decide what will pair best with your picnic, and order a glass (or bottle) of your favorite—consider McGrail's estate-grown cabernet sauvignon. This can then be served to you at your pod.
For your picnic, there are a few options. If you prefer something both convenient and light, preorder mini cheese boxes from Charming Fig Catering, a 
Livermore-based company that delivers tasty offerings to the winery. The beautiful assortment comes with cheese, cured meat, nuts, dried fruits, olives, jam, seasonal fresh fruit, edible flowers and herbs, and fig honey. Guests are always allowed to bring their own food, so if you're in the mood for something more substantial—and would prefer the cheese box 
as an appetizer—buy your meal from a food truck (sometimes 
onsite), or get takeout from 
a nearby restaurant such as 
Livermore's Zephyr Grill and 
Bar. mcgrailvineyards.com.
For extra consideration: Other lovely romantic spots for a picnic include the Gardens at Heather Farm in Walnut Creek (stroll among the displays of flowers after having lunch on Meadow Lawn); Grizzly Peak in the Berkeley hills (park your car during sunset and take in views of the Bay); and Lake Merritt in Oakland (soak up the sun at one of the many grassy shoreline areas).
PRO TIPS
A superior couple's picnic is all about the details that elevate 
the experience. For example, Tori Draeger recommends Mozaik's spiffy (but durable) plastic utensils. This might also be the 
occasion to splurge on a bottle of bubbly and selection of cheeses (arranged 
on a Le Cadeaux acrylic platter).
FOOD If you're sold on the ease of sandwiches, consider the fun alternative of tea sandwiches, which Draeger's sells in 
preordered platters.
DRINK Draeger 
admits she's a sucker for sparkling wine: "If we have a bottle of Gloria Ferrer Sonoma Brut or Roederer 
Estate Brut, I'm a happy woman." (Mozaik also sells plastic champagne flutes that hold up well to transport.)
GEAR Cottage 
Collection makes "luxuriously soft throws that feel like cashmere but are actually a washable synthetic fiber, perfect for planting on the grass in that sweet shady spot."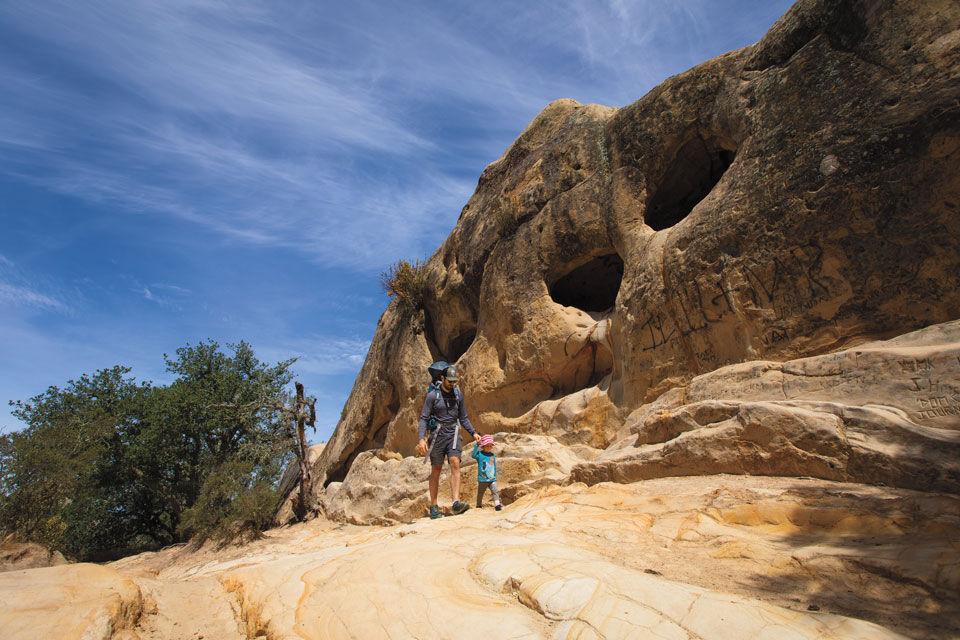 THE ACTIVE ADVENTURE
DINE OUT ON THE ROCKS AT 
SCENIC MT. DIABLO STATE PARK.
With its awe-inspiring vistas and numerous hikes though diverse terrain, Mt. 
Diablo State Park is the go-to destination for East Bay nature enthusiasts and adventure seekers. Rock City, located about a mile from the park's South Gate entrance in Danville, is a unique attraction unto itself.
A multilevel playground for climbers of all skill levels, Rock City's collection of sandstone formations has an ancient vibe that reflects the park's geologic history dating back millions of years (there's even a hiking path named the Trail Through Time). While Mt. Diablo offers more than 50 small picnic sites throughout its 20,000-plus acres—in addition to three group picnic areas—Rock City's Wind Caves and massive monoliths provide exciting 
opportunities to eat and explore.
Before heading to the park, make sure you have plenty of 
water and footwear that is 
suitable for climbing. Grab lunch to go at 
Domenico's Delicatessen in downtown Danville; the popular Hartz Avenue shop features a delicious menu of high-quality Italian sandwiches and salads (order ahead to avoid the crowds).
Take the twisty Mt. Diablo Scenic 
Boulevard to the South Gate—don't forget 
the $10 entrance fee—and look for parking 
at one of the multiple small lots near Rock City. They can fill up quickly, so consider heading to the park early.
Set up your spread at one of the wooden tables in the Grotto Picnic Area near the base of Rock City, or make the slight trek to Artist Point, where you'll find rustic stone-based dining and cooking stations along with sweeping views of the valley. The tall tables are also great spots to relax; bring a deck 
of cards or a board game to play while you digest. (Visit the Mt. Diablo State Park page on 
parks.ca.gov for the most up-to-date information about facilities use.)
For extra consideration: Moraga Commons Park (bocce ball, disc golf, skateboarding); 
Sunol Wilderness Regional Preserve (backpacking, hiking); Tilden Regional Park in Berkeley (hiking, biking, golfing at Tilden Park Golf Course).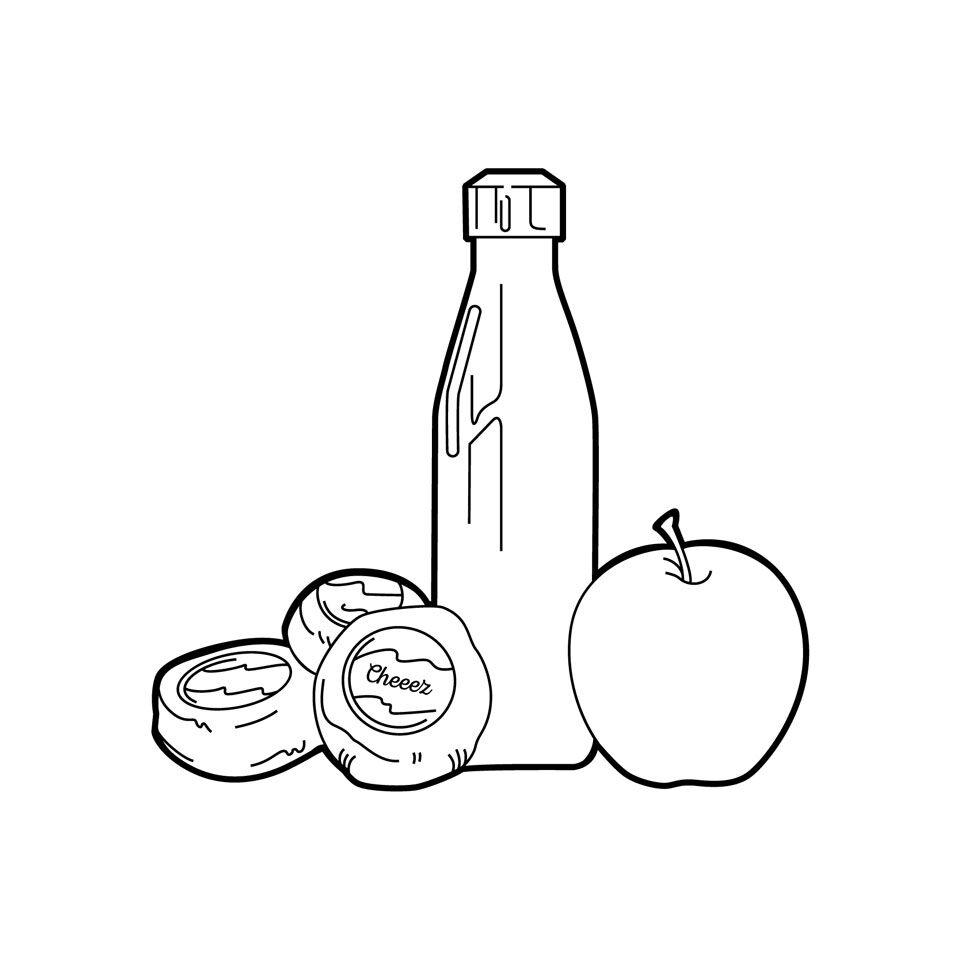 PRO TIPS
For active, outdoorsy types, Tori Draeger notes that it's all about lightening your load. "Pack in only what you're willing to pack out," she says. "And remember that after you've eaten the load gets lighter." As for food, think compact items that provide a lot of 
energy (save the junkier food as a posthike reward).
FOOD Z Bars, cheese (Babybel is great for the kids), apples, and salami are easy to lug and offer good bang for your buck.
DRINK Whatever your liquid, Draeger recommends S'well water bottles: They're light, eco-friendly, and made by a woman-
owned business.
GEAR Invest in 
a dual-sided blanket, useful in almost 
any environment. "One side is lined to tolerate wet ground; the other is soft 
and squishy. It's an all-around champ 
for anything from beach to grass and even rocks."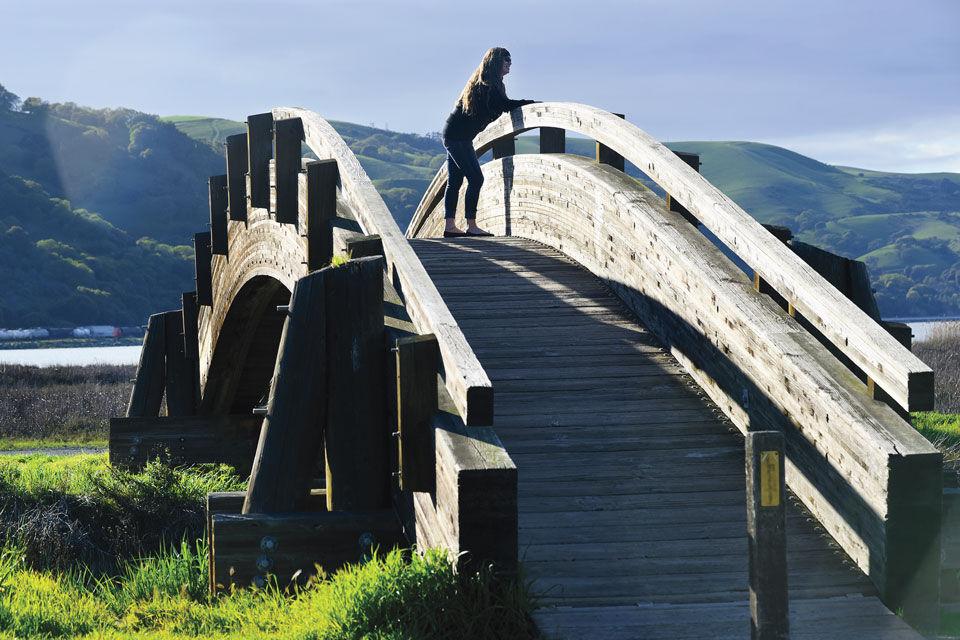 THE WATERFRONT EXCURSION
VISIT THE MARTINEZ SHORELINE FOR 
PANORAMIC VIEWS AND FAMILY-FRIENDLY FUN.
The East Bay is blessed with a wealth of 
waterfront picnic sites, some with Bay views, others that overlook glorious lakes. 
But for a setting that combines marine vistas, recreational activities, and loads of amenities, Martinez's shoreline is hard to beat.
Located on the Carquinez Strait, Martinez's aquatic parklands include the city-operated Waterfront Park and the adjacent Radke Martinez Regional Shoreline, which is part 
of the East Bay Regional Park District. 
Immediately to the west is the Carquinez 
Strait Regional Shoreline, adding even more 
diversity and recreational options to the area. Hikers can enjoy miles of trails through the marshland (with no shortage of photo ops along the way), and cyclists will find plenty of options for rides. The area is also popular with birders, kite flyers, and boaters.
Picnickers tend to gravitate to Waterfront Park, which has a choice of well-appointed picnic sites as well as play areas for the kids. The park also features 15 bocce courts and four popular baseball fields that can be reached via Joe DiMaggio Drive (named for the baseball legend who is arguably Martinez's most famous native son). For a picnic right at the water's edge, follow North Court Street to Ferry Point, where you can gaze out at the sparkling waters, the marina, and the Benicia-Martinez Bridge.
In-the-know picnickers get their provisions in downtown Martinez at Luigi's Deli, a classic shop that specializes in overstuffed sandwiches made with fresh Semifreddis bread. Round out your order with a few side salads and slaws, and choose a soda from the mind-boggling selection of international soft drinks.
For extra consideration: 
Other choices for a waterfront picnic are Berkeley's Cesar Chavez Park (Bay views, kite flying, and the occasional burrowing owl sighting), Livermore's Lake Del Valle (boating, swimming, and more—though some activities have been closed during the pandemic), and Alameda's Crown Beach (swimming, sandcastle building, and the Crab Cove 
Visitor Center).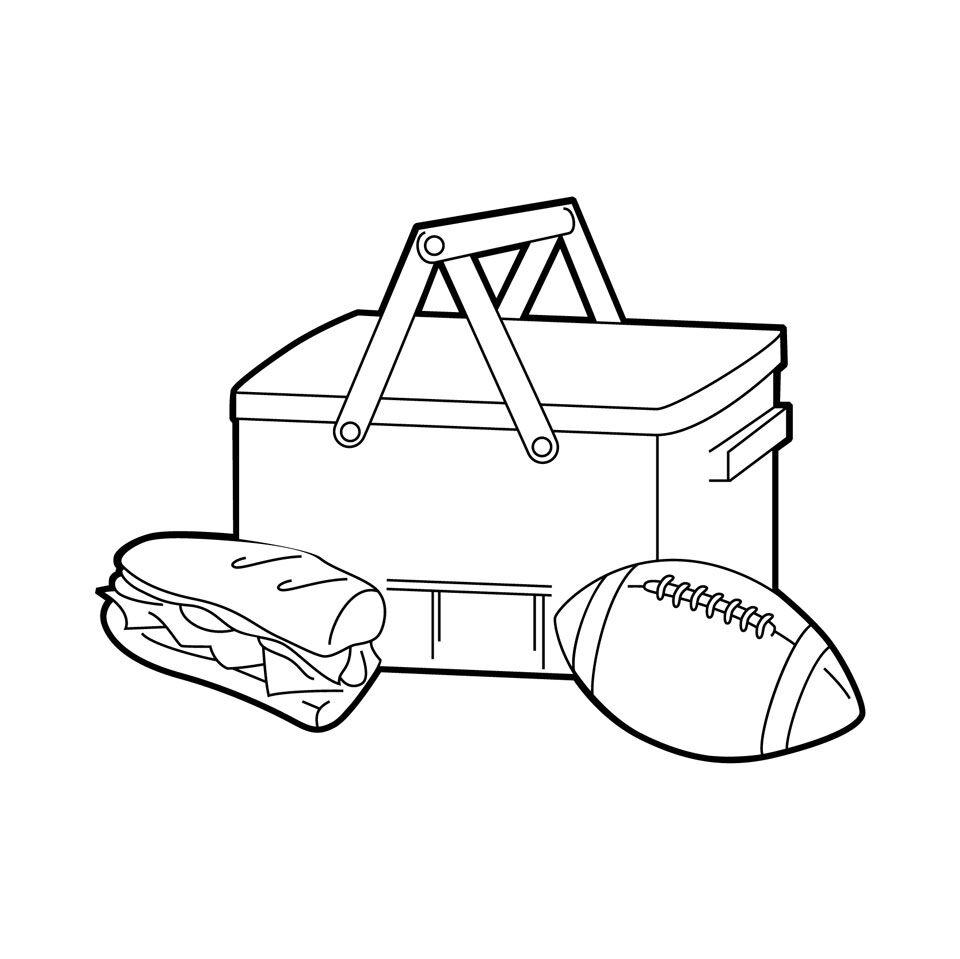 PRO TIPS
Breezy weather has ruined many a well-intentioned picnic, so Tori Draeger emphasizes two tips: One, bring a blanket that's heavy enough to stand up to wet and windy conditions; 
and two, carry a 
cooler that can serve as unblowable storage for food and drink and an anchor for said blanket.
FOOD Sandwiches are a muss-free staple, particularly for the beach. And if you're bringing a cooler 
anyway, consider Draeger's zesty 
German potato salad. "It's not a picnic without this!" Draeger says.
DRINK Canned beer and wine bottles with screw tops (Duckhorn, Frank Family, and J Vineyards are great examples) make for easy sipping.
GEAR It doesn't take much—a football, softball, or Frisbee, for example—to keep people entertained on the beach or by a lake. "We also love music," Draeger says, "so don't forget a portable speaker!"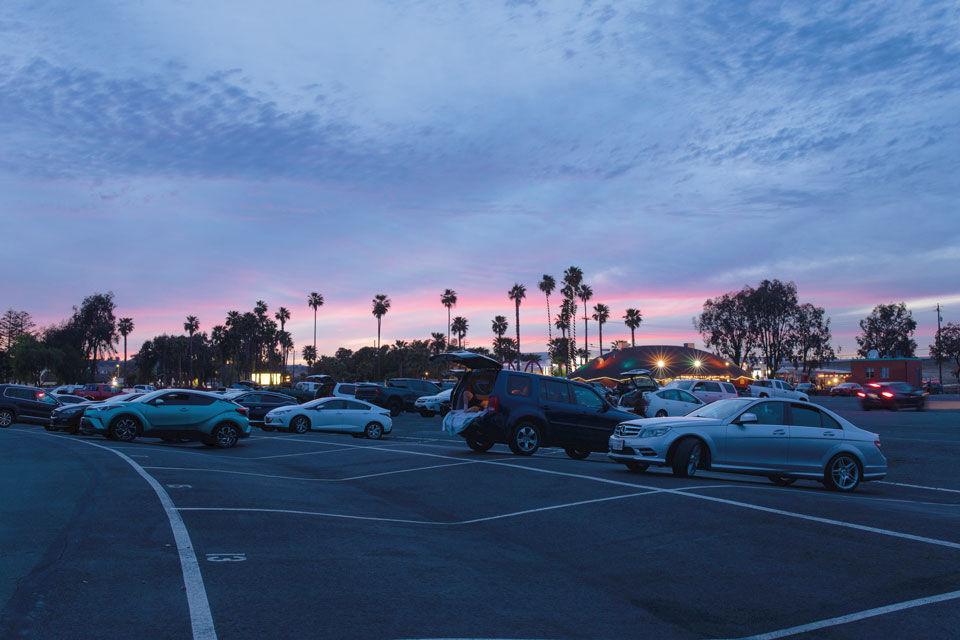 THE ENTERTAINING FEAST
CONCORD'S WEST WIND SOLANO DRIVE-IN SHOWS NEW MOVIES AS YOU EAT A MEAL IN YOUR VEHICLE.
Watching movies in a drive-in theater is a great American tradition. For decades, families have transformed their station wagon or SUV into a slumber party with a cafeteria, pulled into a spot in front of a giant outdoor screen, and spent a night watching blockbusters under the stars. In the age of IMAX theaters and multiplexes, many of the nation's drive-in theaters have closed—the East Bay used to have about a half dozen venues—but the West Wind Solano Drive-In in Concord is still going strong, and it is a great place for a picnic.
The secret to a perfect experience at the drive-in is to get there early to pick a spot in the middle of the lot, preferably close to the screen. Small cars and sedans should park facing the screen, but
anyone with an SUV, station wagon, or pickup truck has the option to park backwards, line the back of the vehicle with blankets, and stretch out during the feature.
Arriving early also allows moviegoers to maximize the picnic experience before the movie starts. Unlike indoor theaters, which ban patrons from bringing in food from the outside world, the drive-in welcomes such revelry 
(although alcohol is not permitted). Nearby take-out options include crispy tacos at Los 
Panchos taqueria in Pacheco and beef sandwiches from East Bay barbecue chain Kinder's, which has a restaurant a few blocks away.
Admission is $8.50 per adult (Tuesday nights are $5.50), and kids aged 5 through 11 are $2. Children under 5 are free. Each movie is broadcast over an FM station, allowing moviegoers to
control the volume of the movie. westwinddi.com.
For extra consideration: Other venues have created pop-up drive-ins during COVID—check the Pete's Popcorn Picks blog on diablomag.com for events this summer. Meanwhile, the city of Dublin hosts a free Picnic Flix family film series at Emerald Glen Park on Fridays; for quirkier movies in a socially distanced picnic setting, the New Parkway Theater is bringing back its outdoor cinema series on Saturday nights at Heist in Oakland; and Pleasanton's Alameda County Fairgrounds uses the drive-in format to show movies, broadcast concerts, and host bingo nights.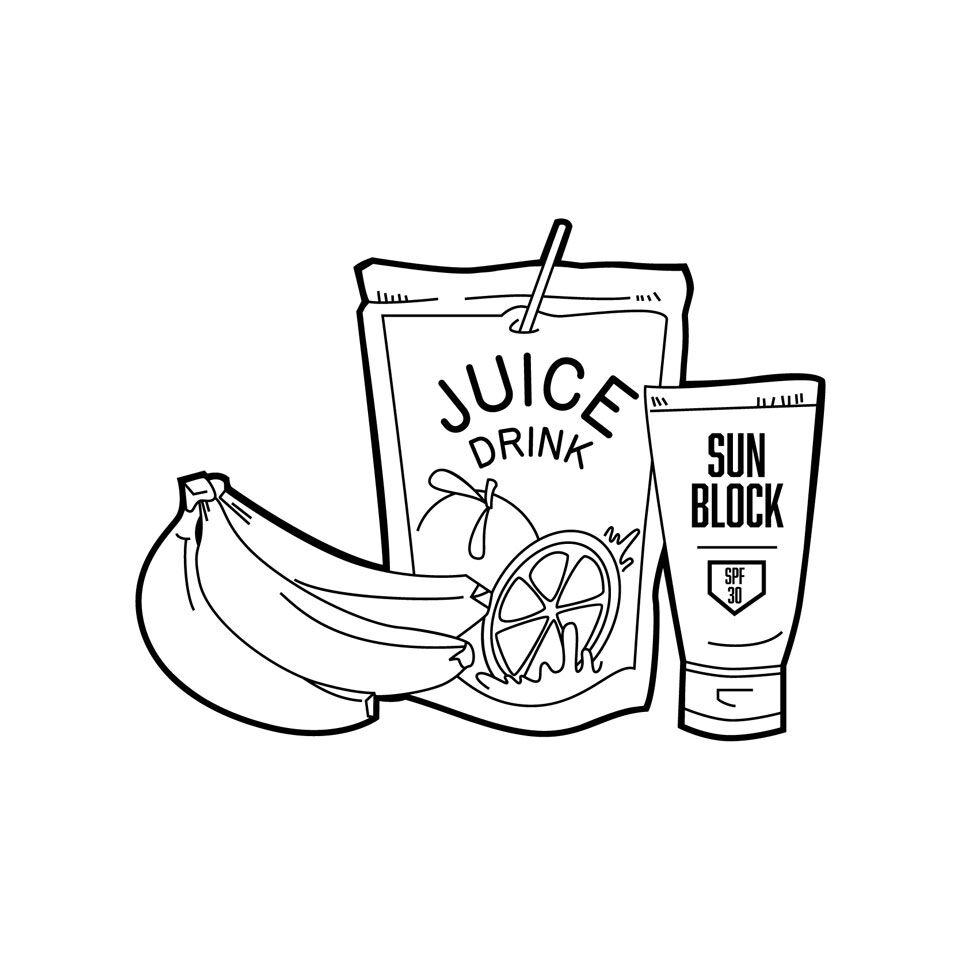 PRO TIPS
Simplicity, Tori Draeger says, is key when 
it comes to family picnicking—especially with little ones. 
That often means sandwiches—packed in reusable Tupperware to prevent squishing—and plenty of easy snacks. One more important pro tip for parents: Pack extra food!
FOOD Draeger likes to pack what she calls "rough charcuterie." That means durable items such as precubed hard cheese (versus the soft and messy kind) and cheese sticks for the kids, apples for fruit, a pack of salami for meat, and Wheat Thins for crackers.
DRINK Water, always, but Capri 
Sun lemonades are an ever-popular treat that won't weigh 
you down.
GEAR It doesn't sound glamourous, but Draeger emphasizes practical 
basics, such as wipes. "Since we 
had kids, I don't 
think I will ever go anywhere without wipes. They're so versatile!"