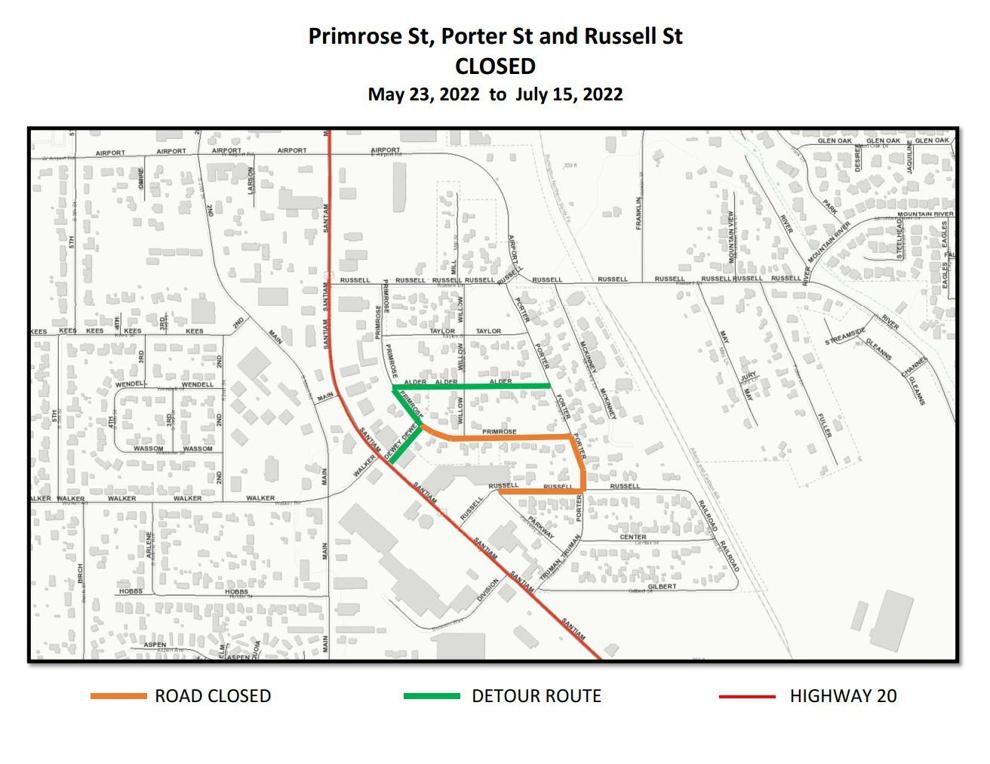 LEBANON, Ore.– From May 23 to June 15, portions of Primrose, Porter and Russell Streets in Lebanon will be closed to through traffic for construction.
Neighbors should expect short periods of time when access to individual roadways are not available.
There may also be short delays and other construction related inconveniences.
A detour route is in place.