Before she married into the British royal family, Meghan, Duchess of Sussex was a successful American television star with zillions of travel miles under her belt. So, it stands to reason that the duchess knows what sort of stuff to travel with and what to leave at home. Tea tree oil is one of the essentials that she always tucks into her carry-on bag. Want to know why? Read on.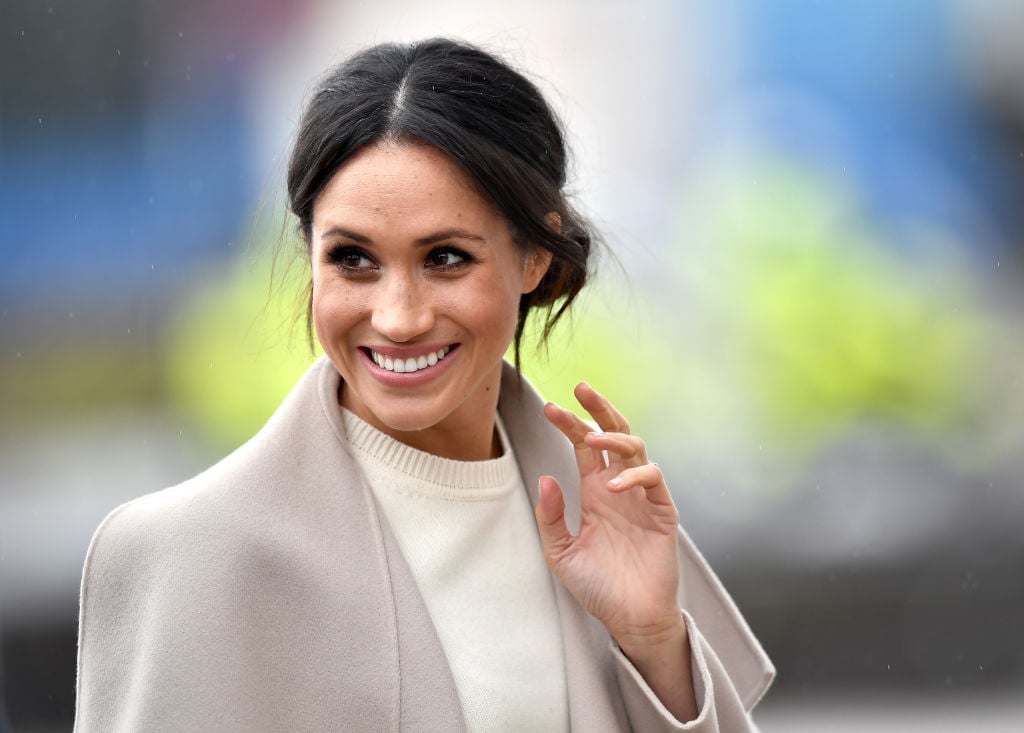 What is tea tree oil?
Neither glamorous or expensive, tea tree oil is precisely the thing Meghan reaches for to stop a small facial breakout before it becomes a big beauty problem. In fact, as she revealed to Allure magazine back in 2014, tea tree oil is the single carry-on item that she simply can't live without.
"It's not the most glamorous thing, but if you get a cut, a mosquito bite, a small breakout, no matter what it is, it's my little cure-all. It's inexpensive, it's small enough to carry on, and I bring it with me all the time."
Distilled from the leaves of a diminutive Australian tree called Melaleuca alternifolia, tea tree essential oil can be used for a number of purposes, including superficial wound treatment as well as the treatment of respiratory issues.
In its native homeland, aboriginals crushed the leaves to extract a fragrant oil that they inhaled to relieve coughs or applied topically to facilitate wound healing, explains Simply Health Today.
Although the name seems to indicate otherwise, tea tree oil has nothing at all to do with the bushy plant that gives us black or green tea leaves. Instead, the Australian tea tree is a member of the myrtle family which includes a number of fragrant, oily trees such as eucalyptus, bay laurel, and clove.
Meghan's go-to remedy is more than a beauty product
Due to the fact that pure tea tree oil can cause skin irritation for some people, various diluted forms are available. Many acne-prone adolescents find skin success with a 5% tea tree oil gel. According to Healthline, clinical studies showed that regular application of tea tree gel to be three to six times more effective than a placebo at reducing the number and severity of acne lesions.
To make your own tea tree oil bug bite remedy, melt together one tablespoon of extra virgin olive oil with an equal amount of coconut oil. If you like, you can swap one of the oils for almond oil. Blend in 10 drops of pure tea tree oil. Store in a sealed container and apply it to affected areas twice a day.
Meghan has been traveling with tea tree oil for a long time. If you've never used it yourself, dab a small amount on your skin and wait 24 hours before applying more.
Mayo Clinic says that tea tree oil is generally safe for topical use, but warns against ingestion. Tea tree oil can be toxic if swallowed.
A traveler's best friend
Meghan isn't the only person who swears by tea tree oil as a travel-friendly remedy. According to Southern Living magazine, many savvy air travelers dab a bit of tea tree oil in and around their nostrils to keep germs from entering their sinuses.
We are not sure if the duchess uses the essential oil this way, but if you wish to try this remarkable remedy for yourself, a TSA-approved 10ml bottle of pure tea tree oil can be had at Amazon for around six dollars.