The wintry mix of precipitation that fell in Halifax County Saturday night and Sunday will make travel difficult Monday.
Significant melting of the snow and ice is not expected to occur until Tuesday, when sunshine will return to the area and temperatures will warm up.
"It's going to be a real sloppy mess out there," said Nick Fillo, a meteorologist with the National Weather Service in Blacksburg, on Sunday. "Travel will be extremely difficult today. Wherever the roads have not been treated, you can expect that they will still be slick and hazardous (on Monday)."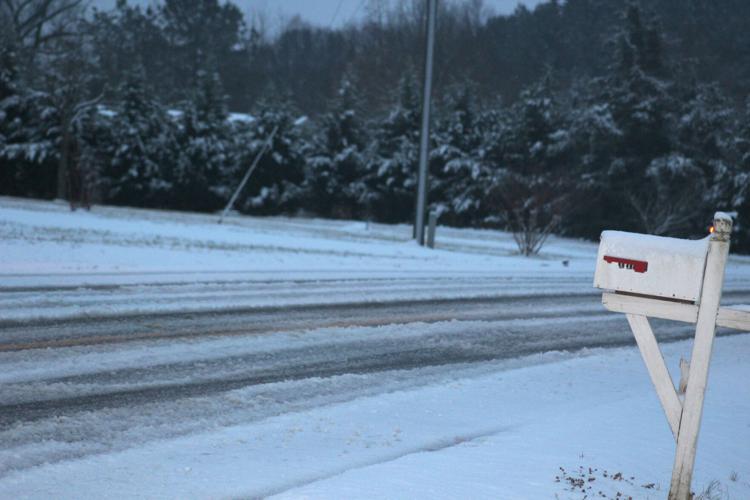 Fillo said on Sunday morning about an inch of snow had fallen in South Boston, and additional wintry precipitation was in the forecast for the next few hours.
"The snow has ended. Warm air is moving in, which is causing the precipitation to change over to sleet," Fillo said. "We are looking for this to continue through early (Sunday) afternoon. We're looking at an additional half-inch up to an inch of sleet. It's solid out there. The temperature is going to sit right there at 32 degrees."
While no additional accumulation is expected Monday, Fillo said snow flurries are not out of the realm of possibility.
Cloud cover and temperatures only reaching into the upper 30s Monday will keep secondary roads that have not been treated slick and hazardous for travelers, Fillo cautioned.
"If you do have to travel, drive extra slowly. Allow more space between your vehicle and other vehicles for reaction time if something does occur," Fillo advised. "Leave a few minutes early to allow extra time to get to your travel destination."
Steve Dishman, emergency services coordinator for Halifax County, also urged motorists to use caution in their travels Monday.
"Be cautious and pay very close attention to road conditions," Dishman recommended. "Be very careful of bridges and overpasses and shady areas on the roads. Black ice can form there on those shady areas quicker and stay longer."
Crews with the Virginia Department of Transportation's Lynchburg District, which includes Halifax County, were out Friday pre-treating major primary routes, including Highway 58 and Highway 501.
Crews were expected to start 24-operations once the wintry precipitation began working primary and major secondary routes, according to a news release issued Friday by VDOT.
The plan was to treat less traveled secondary routes and subdivision streets after the storm had ended and major routes were in good travel condition, the news release stated.
VDOT urges motorists to check road conditions before traveling. Road conditions can be found on the 511 Virginia website, www.511Virginia.org
In addition to slick roadways, another potential hazard of the wintry weather is power outages due to the stress of the ice on power lines.
"Be prepared with candles, flashlights and any type of auxiliary heat that you might have," Dishman said. "Keep any running generators in well-ventilated areas."
A reprieve from the winter weather in Halifax County will come on Tuesday, with temperatures expected to reach into the low to mid 40's and partly sunny skies in the forecast, according to Fillo.
That's when the snow and ice will start melting and travel conditions on the roadways should improve.
Courthouse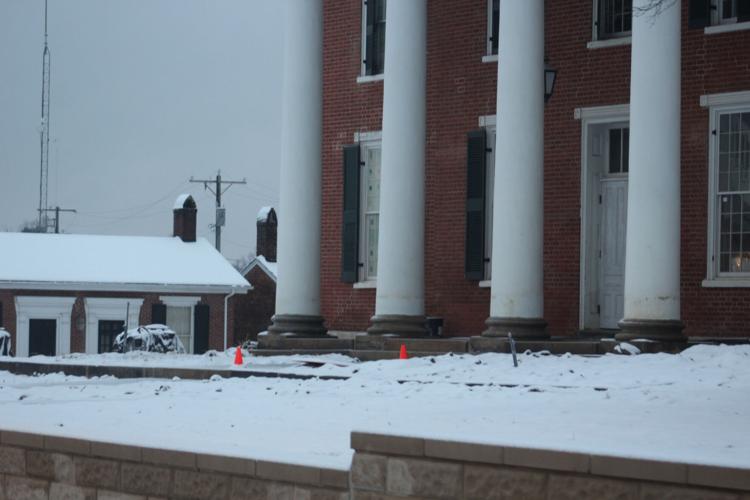 Dollar General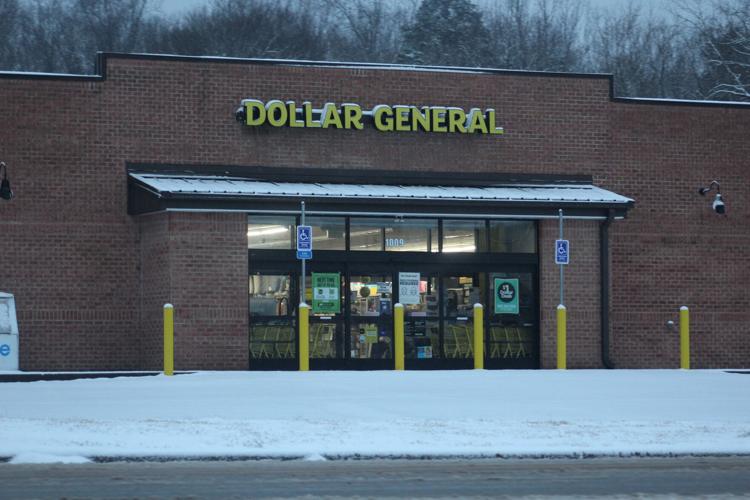 Plows on 360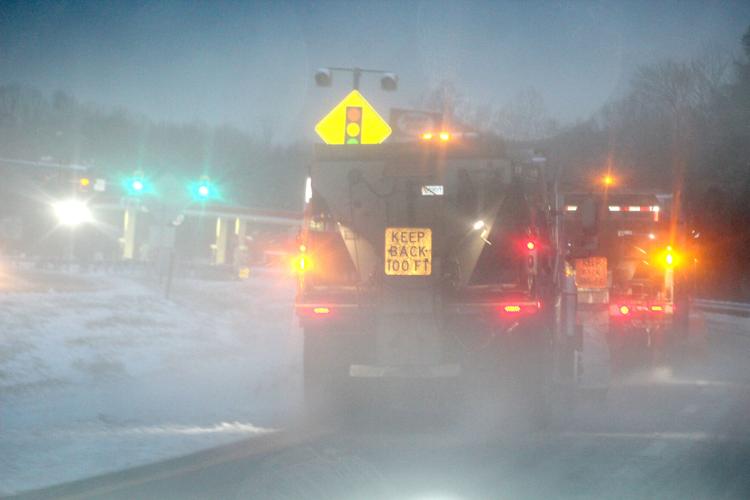 Rodgers Chapel Road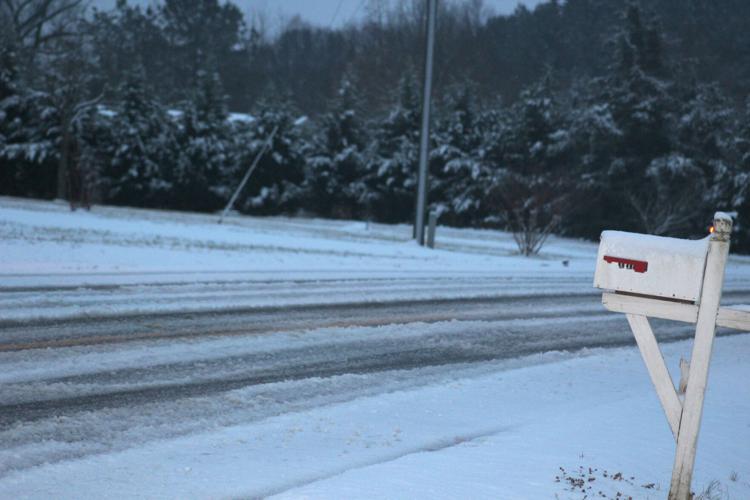 Snow plow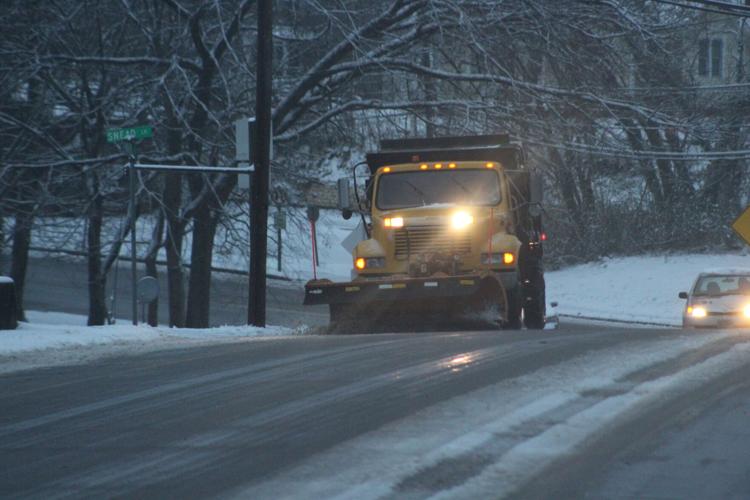 South Boston sign
Vehicle on Bethel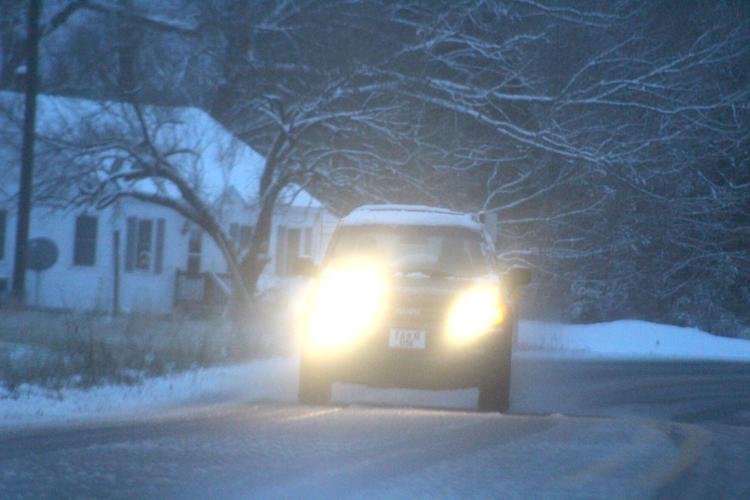 War memorial in Halifax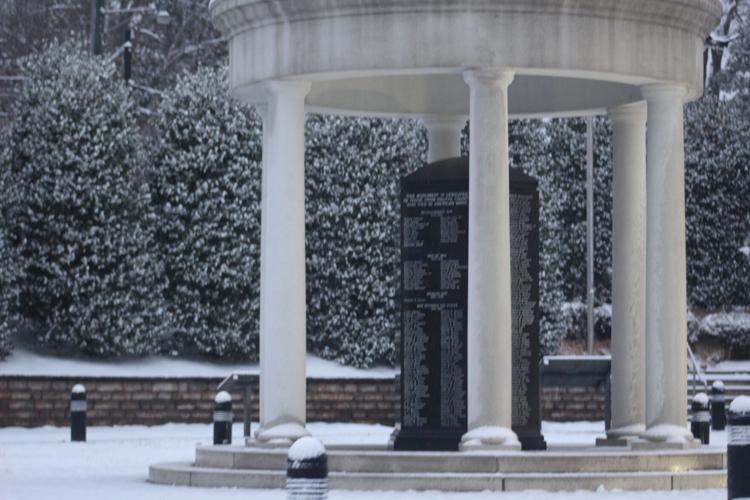 Town of halifax.JPG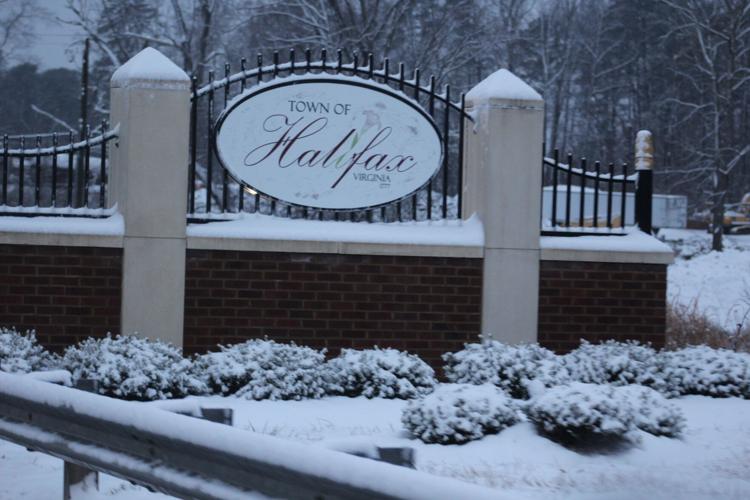 HIDE VERTICAL GALLERY ASSET TITLES