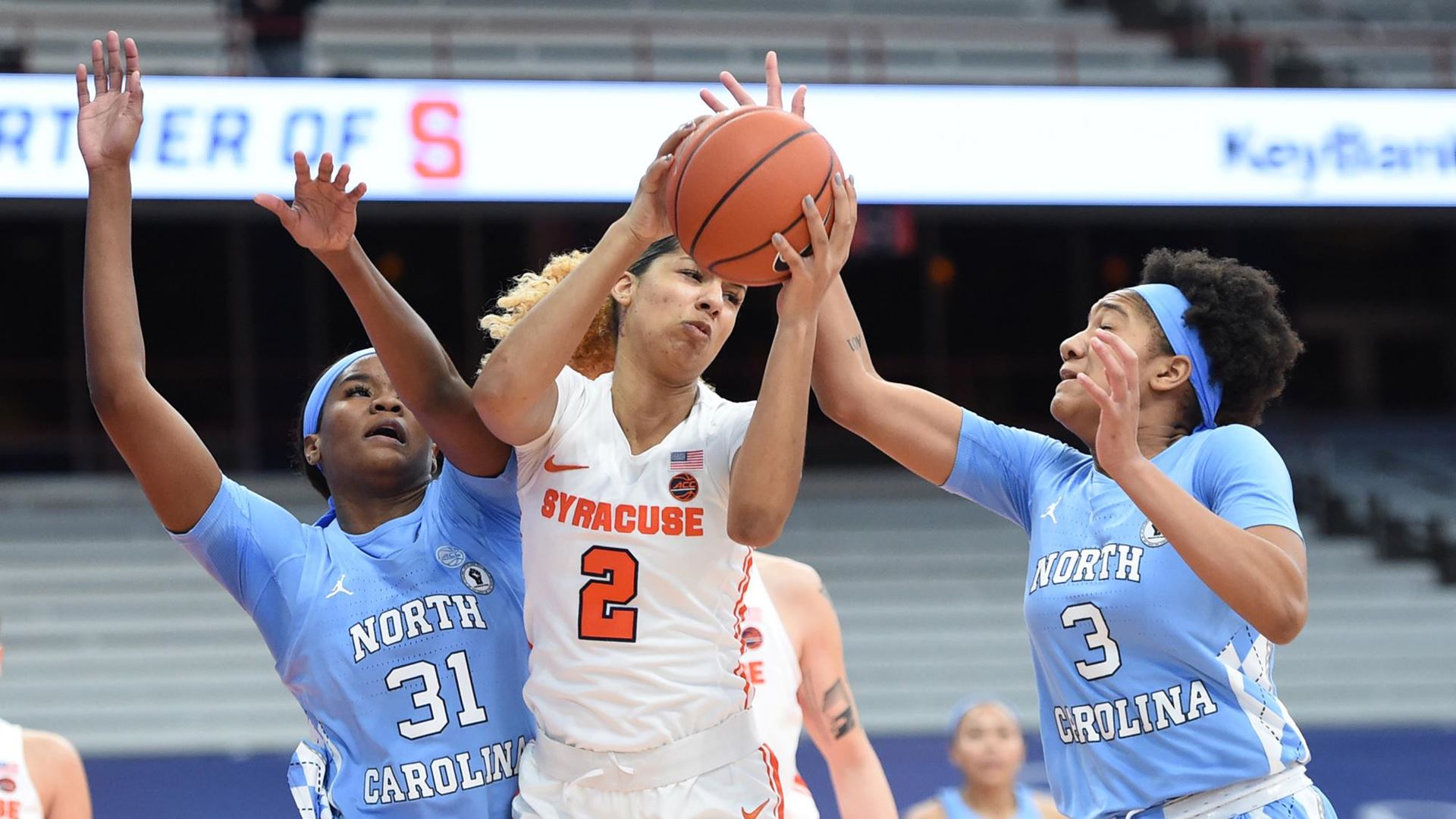 The ACC announced Tuesday that it has added a women's basketball game on Feb. 28, as UNC will travel to take on Virginia Tech.
A tip-off time for the new game has yet to be determined.
It is slated to be the third meeting of the season between the two schools. Virginia Tech defeated the Tar Heels in Chapel Hill on Jan. 14 by a score of 66-54. Carolina is also set to travel to Blacksburg for a game on Jan. 31.
Both the Hokies and Tar Heels have gone 7-5 this season with 2-5 records in conference play.
Photo via Syracuse Athletics
Chapelboro.com does not charge subscription fees. You can support local journalism and our mission to serve the community. Contribute today – every single dollar matters.
Related